In order to list your establishment on your new application, here are the steps to follow :
1) Go to our website by clicking here.
2) Click on "My owner's account". See screenshot below :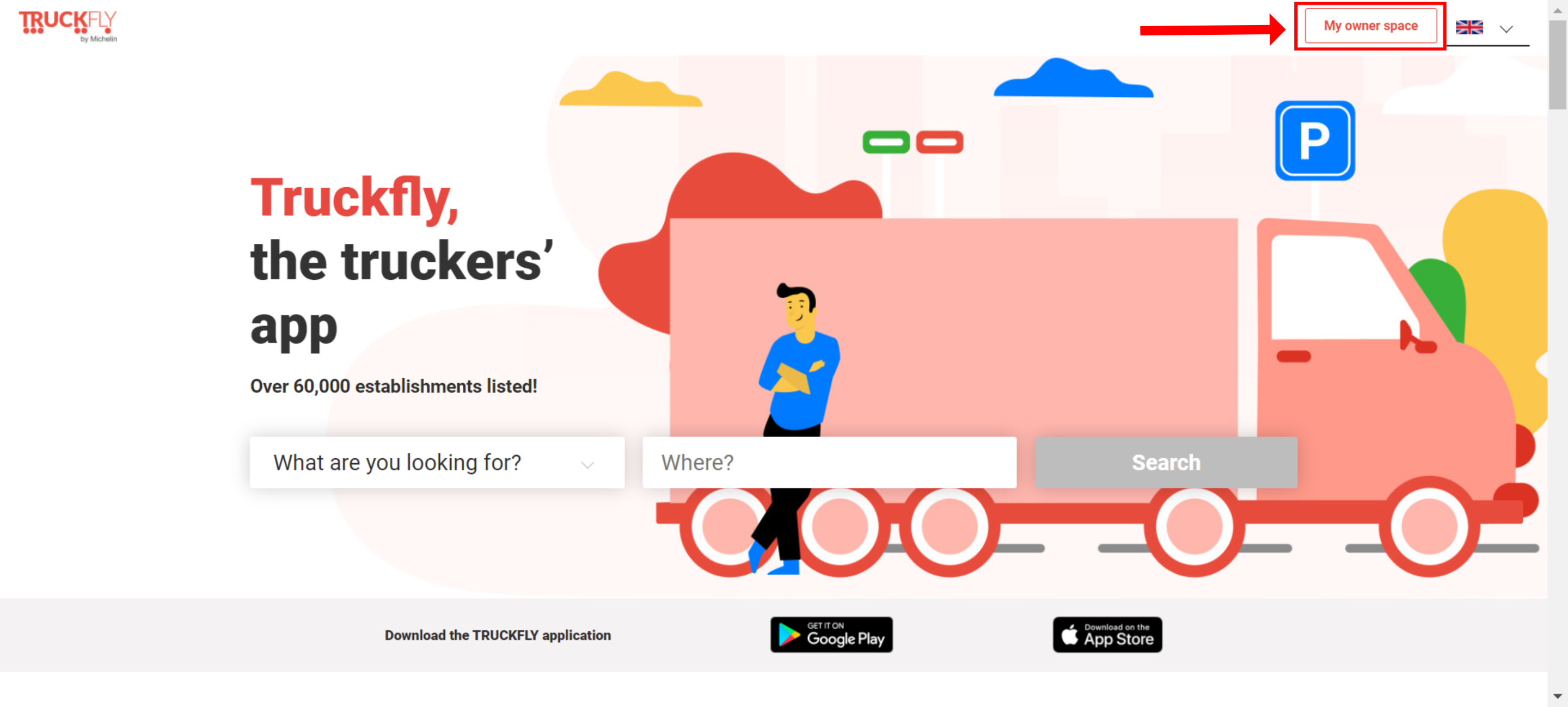 3) Click on "Free registration".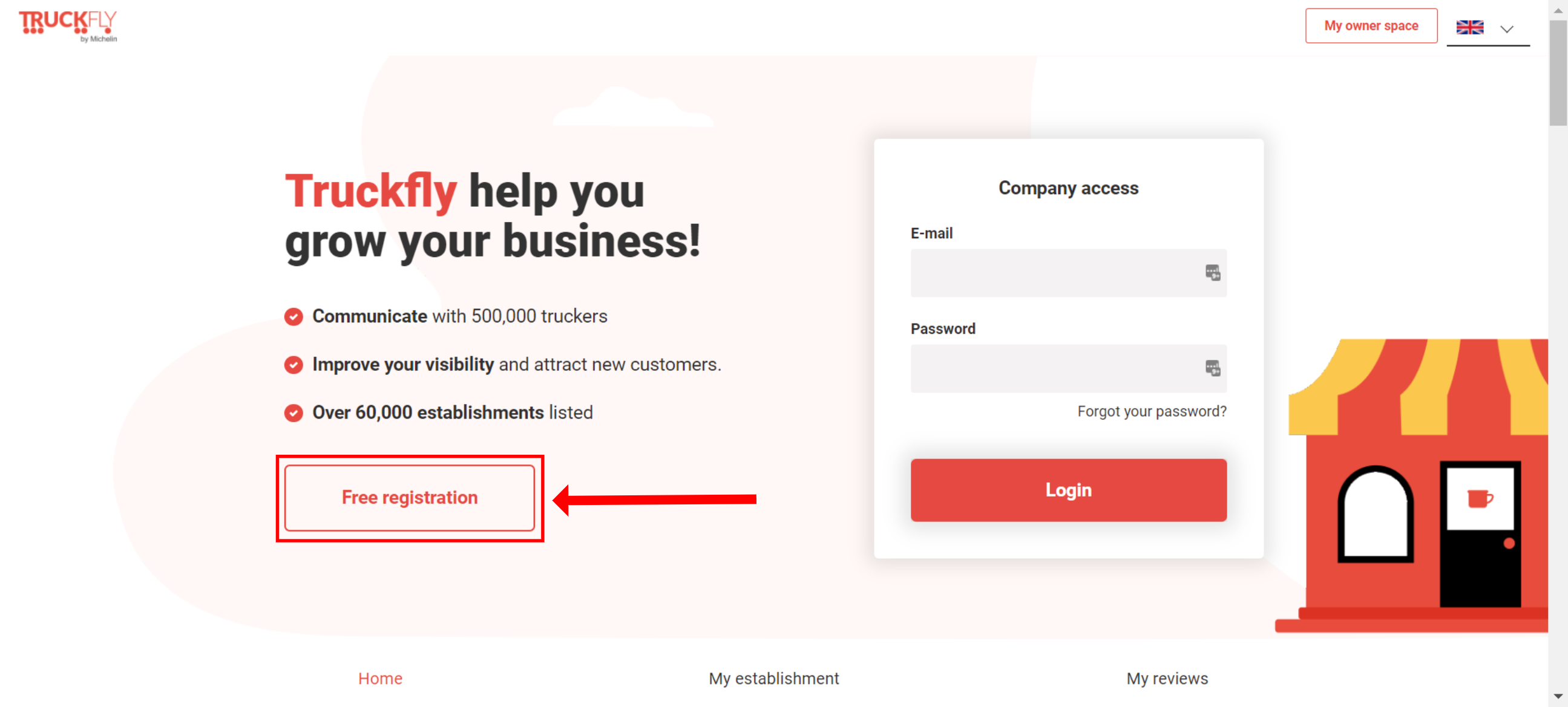 4) Type in the address of your establishment. If your establishment's address appears as a suggestion, click on it.
If it is not already registered, you can type it in by hand and then click on "Can't find your establishment ? List it!"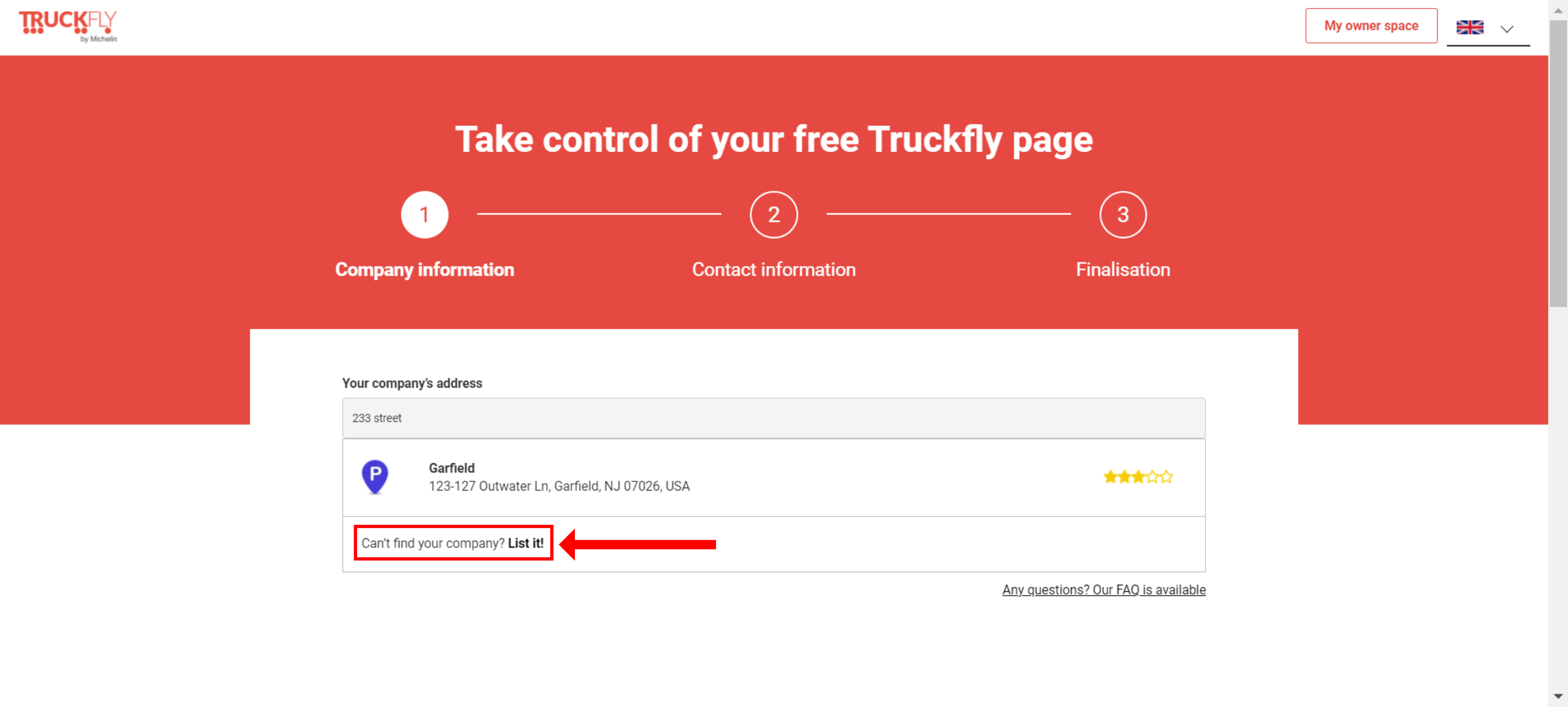 5) You need to enter your VAT number. If you do not have one, you must tick the box "I do not have a VAT number".
6) Click on "Next" at the bottom of the page.
7) Sign up if you don't have an account for the application yet, or click on "Log in", then enter your login details to claim your establishment, and confirm.
Congratulations, you have just listed your establishment !
The Truckfly moderation team will analyze your claim within 48 hours, and once it has been approved, you will be able to access your owner's area to update your services, opening hours and reply to comments by logging in via this link