If you receive a comment that you consider disrespectful, offensive or incorrect, you can of course report it to us.
To do so, please
Log into your

Owner's space

via the Truckfly site
Click on the "My comments" tab in the summary on the left of your page. See the screenshot below.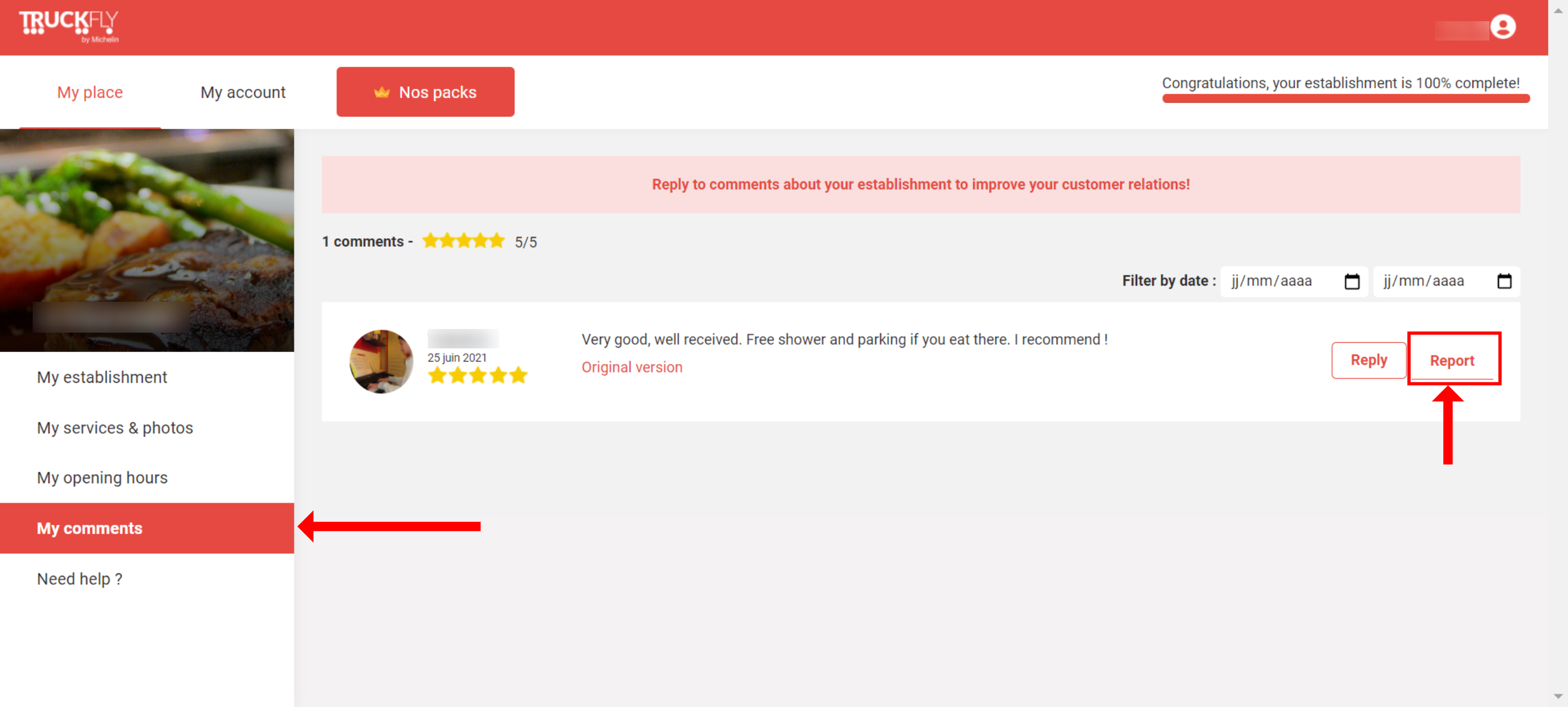 3) Click on the "Report" button to the right of the disputed comment
4) You must indicate your reason for reporting the comment.
The comment will then be sent to our team, and we will be able to moderate it.
The following are subject to moderation:
Comments containing insults or offensive language
Comments that incite hatred
Racist, sexist or discriminatory comments
Defamatory comments
We are here to help you and to value you. So don't hesitate to contact us using the contact form at the bottom of every page on the Truckfly site if you find a suspicious comment !